Programmes Offered
Integrated Performance Coaching
Competitors in any sport have to think about all the factors that contribute to or detract from a great sporting performance. Even things that seem unrelated at first glance can have an impact and when you're going for an event that only happens every 2 or 4 years, nothing can be left to chance.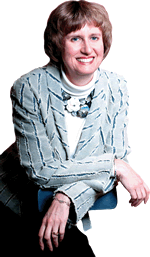 I've qualified for the 2012 British Field Archery team to compete in the World Championships.
Firstly I did a Performance Profiling review and took action on priority factors. One of those factors was food. I have now worked out what to eat during a competition day that maintains my energy and concentration levels and keeps my mood stable.
Also I used the training record charts I developed and modified the timing of my weight training. There were other things too and of course I did practice, exercise, equipment tuning and sorted out all the usual things.
Businesses could use the same process but rarely do. Who cares what the employees eat? Why should anyone care? Actually food and drink have a huge effect and you could be losing out to afternoon energy slumps, lack of concentration, poor decision making, sickness absence and unstable moods causing your staff to upset your clients.
What else might you need to consider?
I can work with your company help you surpass any competitors who think about their business in a narrow way.
The Integrated Performance approach to business coaching uses performance profiling and a feedback mechanism to assess the benefits of the actions you take.
Integrated Performance Steps
Think More Broadly.
Assess Yourself.
Prioritize.
Plan.
Take Action.
Collect feedback data.
Review and modify action as necessary.
If you want your business to be the best, you'll have more chance of success if you think beyond the basic mechanisms of your business.
Benefit from my approach to preparing for major sporting competitions and let me help you get the edge.
All about excellence